Shayna has been a client of Salon Ell for quite a while now and for about six years she has had this gorgeous bright red hair. After all this time, she decided it was time for a change; she wanted to transition to a very natural color. Now some hair stylists might be hesitant but our Dartmouth based stylists know exactly what to do in order to keep the hair in its best condition while still giving the client fair expectations.
Here's the before:
Luckily our friend Shayna documented the entire process on SnapChat so we can show you guys what it looks like! This will be a great visual for anyone looking to make a big hair transition or color correction!
Step one: Lighten the hair. Ashley started off with a full set of foils. She added Olaplex to be sure to lighten the safest way possible. Olaplex is a heavy duty conditioning treatment that goes into the lightener and then goes on the hair after the lightener is rinsed out leaving the hair soft and rejuvenated. 
 Step two: the in between process. Ashley has been putting red into Shayna's hair for six years now, red being the biggest color molecule, you cannot expect for a set of highlights to lift all the red out in one shot. So here we have a light shade of pink! Pretty, right?! But the goal is natural....we've got a long way to go.
Step three: after two different toners, Ashley got Shayna to a pinky-orange color. This might be undesireable but it is progress and we're getting somewhere! We're closer but still not finished! 
Now are you ready for the finished product???
We're ready to show you, so here it is:
 Step four: Ashley formulated a mixture from our J.Beverly Hills color line to cancel out the orange tones. Now we're still left with a bit of red, but it is a much more soft, natural look that our client was looking for.
Now luckily, our stylists are highly capable in explaining the color process during consultations so Shayna had the proper expectations and maintenance knowledge.
Phase 1: COMPLETE. Shayna knows color corrections are a process. Shayna understands this will take more than one appointment and that it is an investment to obtain the specific goal she is looking to reach. Shayna is patient. Be like Shayna!
 But can you believe this is just ONE APPOINTMENT?!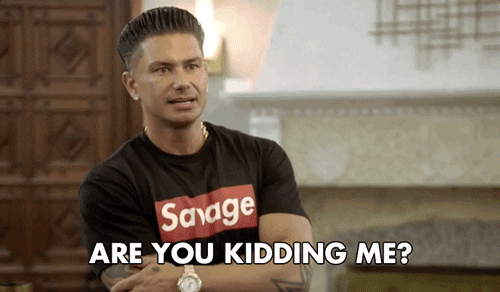 Now here is a small disclaimer: everyone's hair is different. You may not reach as close to your goal as Shayna did in one day. But we can guarantee our stylists can make sure your pleased with the process and you'll walk out of every appointment with high spirits!
Please reload